While it is great to be able to purchase crypto with your super. You do need to be vigilant in keeping the records of your trades.
Here are some guidelines that will help you stay on the straight and narrow regarding crypto transactions in your SMSF.
There must be a clear paper trail of all crypto purchases. So there needs to be a clear trail from your SMSF bank account, to the exchange to the public key and back again if selling.
All crypto purchases must be from a dedicated SMSF account. So you cannot mix any trades or holdings with personal accounts.
All crypto holding addresses (public keys) must hold SMSF assets only. Again you cannot mix any holdings with your personal accounts.
You cannot short, borrow or leverage to trade crypto.
Any trades between cryptos (like from BTC to ETH) must also note the AUD value of both coins at the time of trade. This means that effectively all trades need to be recorded as going into and out of AUD.
If kept off an exchange, the ATO's rule is that all private keys, passwords, paper wallets or hardware wallets must be kept under lock and key. Like in a locked filing cabinet or safe.
New Brighton Capital is working with exchanges to automatically create statements that satisfy all the record keeping requirements but until then you need to make sure you are keeping records yourself. If you have any questions regarding the best way to record the buying and selling of crypto in your SMSF do not hesitate to call us on 1300 264 022 or email info@newbrightoncapital.com and we will be happy to assist. You can also see the government requirements here: https://www.ato.gov.au/Super/Self-managed-super-funds/In-detail/SMSF-investing/SMSF-investing-in-cryptocurrencies/
Tax obligations on Crypto Profits for your SMSF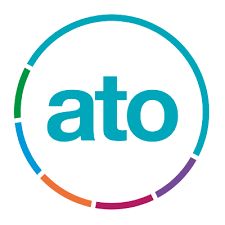 The ATO has stated that crypto profits are subject to CGT (Capital Gains Tax). This means that any if you sell within a year of buying the tax paid on the profit is 15%. But if you sell after 1 year, your profit is taxed at 10%. If you make a loss on a crypto investment, that loss can be carrier forward to offset any capital gains payable in the coming years.  More information regarding capital gains and SMSF's can be found on the ATO website here: https://www.ato.gov.au/Super/Self-managed-super-funds/In-detail/SMSF-resources/SMSF-technical/Exempt-current-pension-income/?page=7